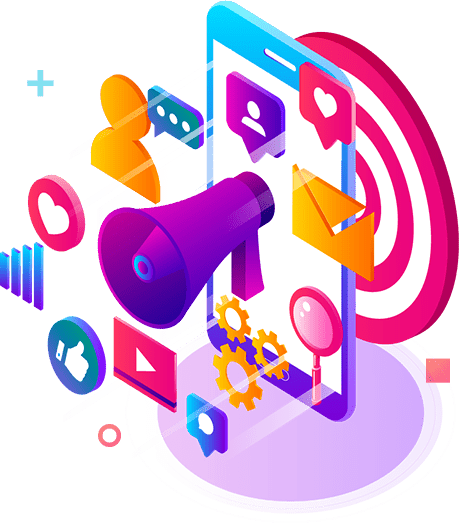 SMM Service in Chittagong
Your virtual presence on social media has become such a cliche which you cannot avoid at any cost. Furthermore, social media marketing is the best way to showcase your business or personal profile. At Ignite Corp we understand your brand value and create a social media marketing strategy that brings into life your visions and accelerates your business. 
Social media marketing experts at Ignite Corp determine which social media aligns with your particular needs and create profiles based on your brand reputation. The social media profiles help you to acquire new leads and add to the existing list as well. We find out the brand advocates to hype up your business through social media marketing. 
Maximize the Visibility
Our experts at Ignite Corp also identify the appropriate social media platforms for your brand and create profiles that maximize the visibility of your business. We use these profiles to acquire new leads and add to the existing list as well. Additionally, we identify brand advocates to help promote your business via effective social media marketing. 
We are serving all over the world but our based in Chittagong. We are one of the best social media service agency in Chittagong. Our social media marketing services include creating profiles on various social media platforms such as Facebook, LinkedIn or Twitter, content calendar, posting, boosting, polls, referral programs, campaigns etc. You, our customers, are our most valued assets and our top priority is to cater you to our fullest potential.
We strive to provide the best services to our customers. We understand the value of your brand and prioritize your needs above all else. We provide our customers with specialized services and ensure that their visions are brought to life and their business is accelerated. We are committed to creating the best customer experience and helping you achieve your goals.