Affiliate marketing
Service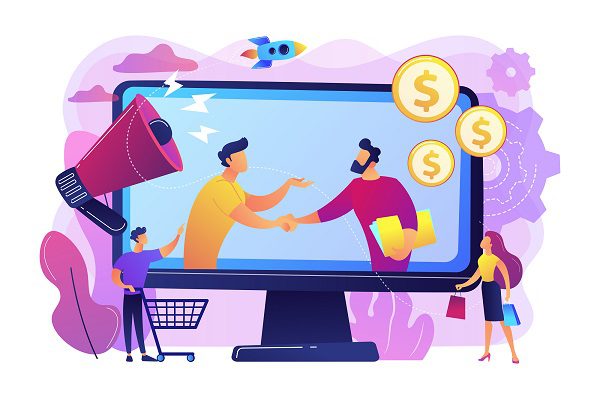 Service Information | Best Affiliate marketing Service
Are you looking for a way to generate more leads and increase your website traffic?
With affiliate marketing, you can partner with reputable companies and earn commissions for leading visitors to your website. This is a great way to bring in extra income and grow your business.
With the advancement of freelancing opportunities in Bangladesh Affiliate marketing is flourishing in every corner of the country. If you do not want to lag behind in the race, Ignite Corp will help you get there with our full-stack affiliate marketing solutions.
Affiliate marketing is a sort of performance-based marketing by which an affiliate can earn commission for marketing other people's or company's profile. In such marketing a business rewards one or more affiliates for each visitor or customer brought by the affiliate's own efforts. We manage those affiliates for your business so that your company can have the most affluent client base.
Make money while you sleep by signing up with Ignite Corp and joining the affiliate marketing revolution!
Content us now and sign up for a free trial of our full-stack affiliate marketing solutions. We'll help you get started on the right foot and reach your goals faster than ever before.
Experts at Ignite Corp know the market states and decide the suitable affiliate for your business at any given time. A list of factors are incorporated here when we manage affiliates for your business. We carefully scrutinize each and every factor and work upon accordingly and provide the best affiliate marketing service not only in Chittagong but also any where in Bangladesh.