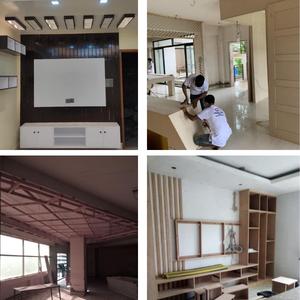 We build up brands, not just promote them. Our interior & design services are a part of that brand building procedure. 
We offer our clients a way to create a whole new arena for their business and personal space with the help of our expert design team. 
Team members at Ignite Corp have previous experience in interior & design. We also have design experts on board.
Our specialty is to deliver expert solutions to all interior and design requirements only after a thorough discussion with the clients.
Since we tailor our services according to the clients, we ensure the best possible results and ultimate clients' satisfaction. We arrange for a series of mock-ups for our clients to choose one from. We provide premium quality services to all our clients.  We embody the most skilled set of interior designers on our team. They are academically sound and also filled with practical experiences. The combination of these two makes us the best in the industry. On our team we have a chief interior designer along with an assistant interior designer. Apart from that we have administrative assistant, BIM expert, installation expert, project manager, 3D visualization expert and many more. Therefore, only Ignite Corp can provide you with ultimate interior decor satisfaction.