Ignite Corp is excited to announce the opening of its In-house studio in Chittagong. With a range of services available, including product photography, video shoots, blogging, TV, and OVC, the studio is the perfect solution for all your creative needs. Services are available on a rental per-hour basis, making it easy and convenient for clients to access the studio and create top-quality content.
You can have our studio on an hourly basis and work on any project you require. It is designed with high ranging equipment. For further assisting we have in-house artists to make your work easier. You can take help from them or you can take over the project on your own.
In either case, Ignite Corp in-house studio is the best Videography studio in Bangladesh at your hand at any given chance. We value art and that is why we make the most suitable place to grow the artistic minds. Visit our studio and the idea will be made clear to you. Learn more
At Ignite Corp, we offer a state-of-the-art in-house studio for all your video production needs. Our team of experienced videographers and editors work together to create visually appealing and engaging videos that effectively communicate your message. Our studio is equipped with the latest technology and designed to cater to all aspects of video production. Whether it's a corporate, promotional, or social media video, our goal is to make the process stress-free and produce high-quality results. Contact us today to bring your vision to life.
We believe in producing videos that are unique and memorable, and that's what drives us to succeed. Contact us today to book your next video shoot and let us help you bring your vision to life.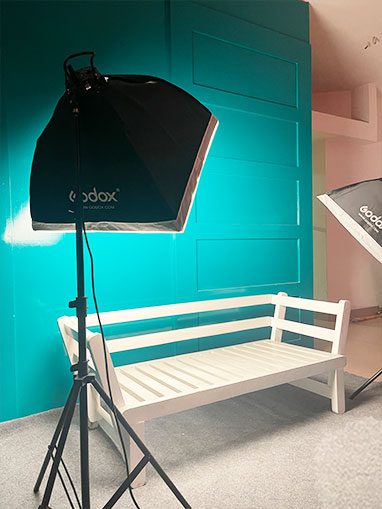 Product photography is a crucial aspect of any business. It helps to showcase the product in a way that entices customers and highlights the brand's value. A well-done product photoshoot can make all the difference in the success of a brand.
At Ignite Corp, we understand the importance of product photography and have equipped ourselves with the most advanced equipment and professional photographers to support all your product photography needs. Our in-house studio is designed to cater to every aspect of product photography, from lighting to camera angles and everything in between.
Our camera and lighting set can be adjusted to suit the specific needs of each photoshoot, and our photographers are highly skilled and knowledgeable in product photography. We have done extensive research on product photoshoots, ensuring that we stay ahead of the game and deliver the best results for our clients.
Get in touch with us to book