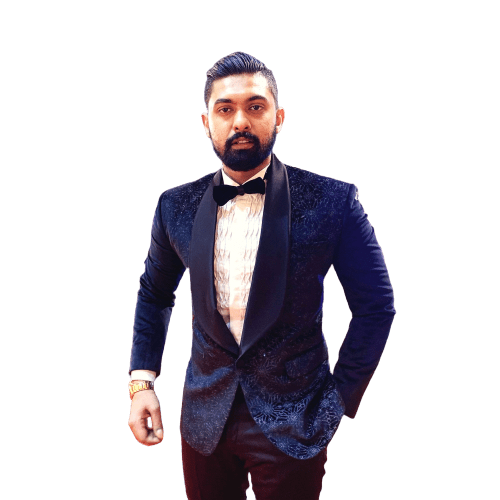 Tushar Rahman, the rising businessman in Bangladesh, possesses all that it requires to bring about a revolutionary change in the marketing industry of the nation. With a marketing major degree from Macquarie University, he is the right balance of contemporary and traditional marketing tactics that we need today. He wants to see the marketing industry in Bangladesh rising to international standards. With this view, Ignite Corp comes into existence. 
Business runs in the blood of the Rahman Family. Tushar Rahman along with his brother Imran Rahman is already maintaining two huge scale businesses: Aftermarket Imports Bangladesh and  Luxe Group Bangladesh. Aftermarket Imports Bangladesh is a traditional export-import business of cars and auto parts. Based in Chattogram, Bangladesh, the company supplies cars and automotive parts all over the country. A more contemporary business idea of theirs is Luxe Group Bangladesh. It is a luxury real estate media network committed to connect and help the affluent To Market & Sell High-End Properties. The modern mindset of the Rahman brothers and the deep connection with the roots have helped them to successfully run the two businesses since 2018. Now is the time to fulfill their dream of revolutionizing the marketing sector in Bangladesh. 
Right after coming back home from Australia back in 2015, Tushar Rahman had this unquenchable thirst to modernize the marketing sector in Bangladesh. He had a fair knowledge about digital marketing and he wanted to use it for the betterment of the Bangladeshi businessmen. He thought of starting a marketing company that would provide more than just digital marketing; a company that would be an all-encompassing entity. 
Thus, he started Ignite Corp which is a 360 degree marketing company with their own studio, business consultancy services, interior services, and academic courses on digital marketing. His vision is to blend creativity with strategy to present a full package of marketing solutions to his clients. His goal is to generate ideas and consult the business professionals to ensure a total business growth for their companies. Tushar Rahman aims to achieve big with Ignite Corp and through the dedication he shows towards his works, it is evident that it will not take long for him to rise above all expectations and reshape the marketing industry in Bangladesh.