Ignite Corp is one of the largest up and coming digital marketing agencies in the country where we, a team of thinkers, understand the influence of media and brand on the business growth. We are a 360 degree marketing company where our services can open gates to endless possibilities for your company. 
We specialize in market research based on the requirements of our clients. Thus, our services are spread out from marketing consultancies to ads production and more. By making a bridge between creative ideas and business strategies we help you create your right brand value. 
We generate ideas and consult accordingly for the sustainable business growth of our clients. Tailoring our services for the best fits is our expertise.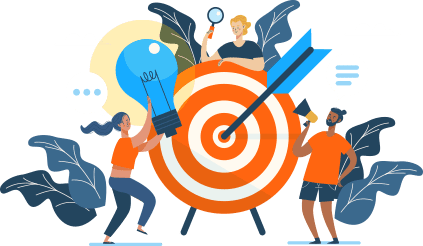 Creating strategic market advancements that will raise awareness among target audience, generate lead, improve growth and much more. We thrive for quality services that will help our clients stand out from the rest in the market.